An Alfresco Food and Drinks Blog
Welcome to Go Shindig! Your one-stop shop for all your bbq grilling equipment and outdoor picnic supplies. Our primary focus is to engage with you and share our expertise & knowledge. Our regular articles will support you in a successful outdoor shindig with your family and friends. Be it the classic alfresco summer picnic, grilling meats over hot coals or a simple trendy cocktail hit us up and we will gladly answer your questions. Send us an email with your own ideas – we love hearing from our readers.
Thank you for stopping by. From all the team at Go Shindig
Go Shindigs Trending Articles
Hot Coals & Smoking Meats – Grilling Articles
Best Meats to Smoke
Smoking meats is a time-honored tradition, and whether you're a novice or a pro, breaking out the old smoker is always a day of cooking fun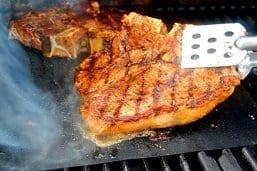 Using a Grill Mat
Grill mats are fast becoming the must-have BBQ accessory and I can say that it is more than justifiable.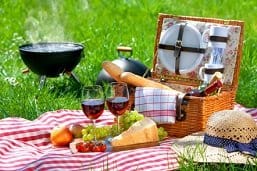 Portable BBQ Grills
The best portable BBQ grill is one that can easily be carry along with the other provisions you'll be bringing to your outdoor shindig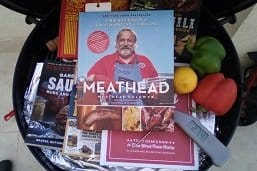 BBQ Cookbooks
Here is my opinion on the best BBQ, grilling and smoking cookbooks written by experts in the field of outdoor cooking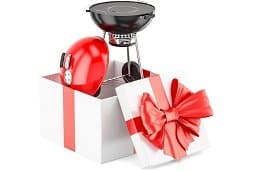 Grilling Gift Ideas
A selection of the best BBQ gift ideas that will suit all budgets and every occasion.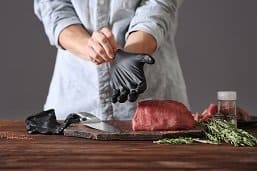 Stay Safe with BBQ Gloves
When most people think of gloves it's to keep their hand's warm. Not so with BBQ gloves – they stop burns, cuts and germs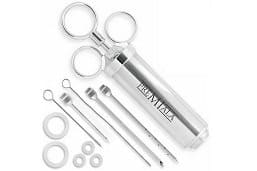 Meat Injecting Guide
Learn why you should use a marinade injector, what meats to inject and what flavors to use.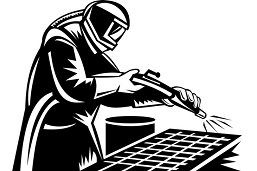 Cleaning your Grill
Even though this happens to you every time you throw a BBQ party, it always comes as a shock – The grill grates need cleaning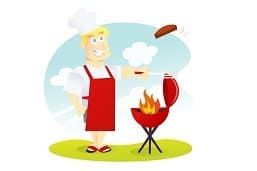 Grilling with Style
BBQ aprons – The ultimate style item for backyard grillers. We have the lowdown on all the best BBQ apron styles