Two delicious drinks put together to form one amazing cocktail. In one glass you have a passion fruit and vodka mixture and in a side glass you have everyone's bubbly favorite – Champagne. The Porn Star Martini is a beautiful looking drink with a sophisticated tropical flavor.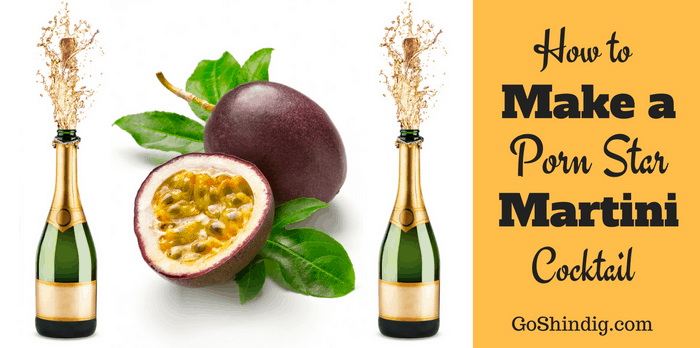 How to make a Pornstar Martini Cocktail
Pornstar Martini Recipe
50ml Vanilla Vodka
20ml Passion Fruit Liqueur
50ml Passion Fruit Puree
Vanilla Sugar
Passion Fruit
50ml Champagne
Porn Star Martini Ingredients
Pornstar Martini Cocktail Equipment
Shot glass
Jigger
Bar Spoon
Strainer
Making a Pornstar Martini instructions
1. Add the vodka, Liqueur and puree to the shaker
2. Add to barspoons full of sugar
3. Add ice and give a really good shake
4. Strain the mixture into a Coupette glass
5. Cut the passion fruit in half and place one half in the drink and sprinkle the top with sugar
6. Pour a shot of Champagne and serve
Blue Lagoon Cocktail History
The Porn Star Martini was created by cocktail and drinks innovating legend Douglas Ankrah at The Townhouse Bar in London in 2002. It became a lot more popular once introduced to the famous (and now sadly closed) Lab Bar.
Thankfully the modern classic Pornstar Martini's history is well documented, and if you want to get cocktail recipes from the great Mr Ankrah all you have to do is buy his book "Shaken and Stirred" where he has his great Porn Star Martini cocktail. And we also have a video of Douglas Ankrah making his invention, so you can have this wonderful drink at home made exactly the way the creator intended.
Pornstar Martini Mocktail Recipe
Just because you don't drink alcohol it doesn't mean you should miss out on the lovely drink. If you want a Porn Star Martini mocktail you can. Replace the passion fruit liqueur with a passion fruit juice and the vanilla vodka with vanilla sugar syrup.
And of course don't forget the bubbly. There are plenty of non-alcoholic sparkling white wines you can use.
Pornstar Martini Variations and Tips
As vanilla vodka isn't always available many people will make a porn star martini with standard vodka and a little bit of vanilla syrup.
Great Gifts for Pornstar Martini Cocktail Drinkers
Amazon has a great selection of gifts for cocktail drinkers. Below are some they offer that will be good for people that drink Pornstar Martini cocktails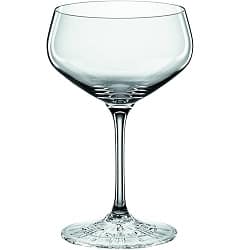 Coupette Glass Set. Buy from Amazon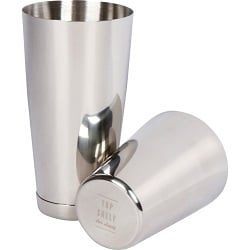 Boston Shaker. Buy from Amazon