Halloween is approaching fast, and while some people may be planning an indoor festival for their family and friends, there is no better way to celebrate this spooky holiday than with an outdoor picnic. Picnics are relaxing, fun, and they make cleaning up afterwards a breeze.
But since all of the supplies and decorations usually have to be transported to a local park or campsite, events like this do require some extra planning. Luckily, we have a few helpful tips to make the process of holding the perfect Halloween picnic a little bit easier.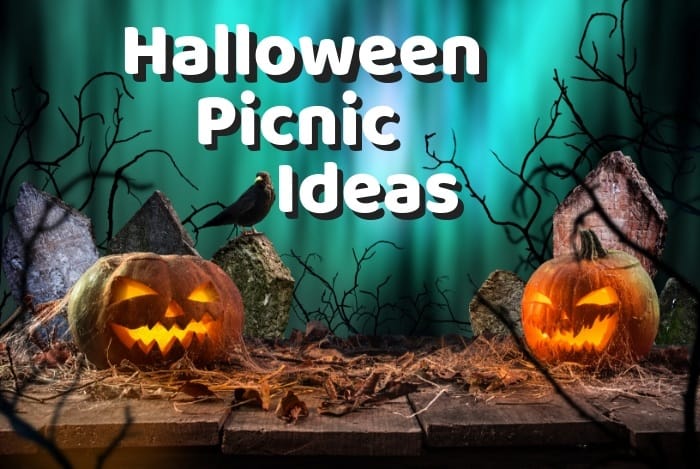 Don't Procrastinate in Finding the Perfect Location
Many parks and campsites require visitors to schedule their time slot at a designated location weeks in advance even if they will just be having a picnic or outdoor party that will last only for a few hours. So don't assume that the place that you want to hold your get-together will be available at the last minute. Also, if you want to have your picnic in a covered area or other building at the park in case it rains, be sure to ask if a deposit has to be made ahead of time too.
Stick to Bite-Sized Menu Items
Since most picnics require that guests sit on the ground on big, soft blankets, that means that most people have to hold their plate of food on their lap. And this can spell a messy disaster fast if they are served dishes that are heavy and covered with sauces.
One way to avoid this problem is by offering a variety of appetizers and sweet treats that are all small in size, so you can easily bring them along in resealable containers stashed in a versatile picnic tote bag instead. Remember to add a Halloween theme to your menu items though.
For example, mini sausages that are covered with thin strips of biscuit dough and cheese can be made up to look like "mummies." Just don't forget to add two pimento eyes to each of them, so they look more realistic. And the traditional cheese ball that is usually set out with a large tray of crackers might be replaced with small cheese balls that each have a celery stick stuck in the center of them to make them look like tiny pumpkins.
Don't Forget to Decorate According to the Rules
There are plenty of Halloween decorations that can be taken along to a picnic site. Of course, it is best to always check with the city officials about which ones that they allow first though. But for the most part, the main concern that most of them often have is that no litter or debris gets left behind once the party is over.
So it is often best to avoid streamers and other paper items that could blow away in the wind. Also, try not to hang things from the bushes or trees without getting permission first because this could be seen as damaging the property. Scarecrows, hay bales, pumpkins, and battery-operated lanterns and strings of lights work much better.
Have Several Fun Activities Planned
After your guests finish eating, it is important to have a few activities planned for them to do, so they don't hurry to leave too quickly. If the park allows campfires, then get a roaring blaze going for everyone to gather around to talk and roast marshmallows.
Pumpkin-carving contests, crafts, and Halloween cartoons played on a portable DVD player are fun too. Have some Halloween-themed coloring pages and crayons available for the little ones as well to make sure that they don't feel left out. And lastly, since this holiday is all about dressing up like creatures that go bump in the night, be sure to hold a costume contest for everyone to take part in where the winner gets a prize.
As you can see, the most important part of holding the perfect Halloween picnic is to carefully plan everything in advance. That way, you can spend more time having fun than worrying about messes and bored guests who don't know what to do. So give these easy tips a try when the end of October rolls around to make sure that your next holiday event is one that all your guests will be talking about for years.