We are all a little forgetful at times, so I've put together a simple picnic checklist. If you want a more comprehensive list see our planning the perfect picnic guide. I've left food and drink off the checklist as there is such a wide variety of options. If you need help with types of food to bring to a picnic browse through our many themed picnic food ideas.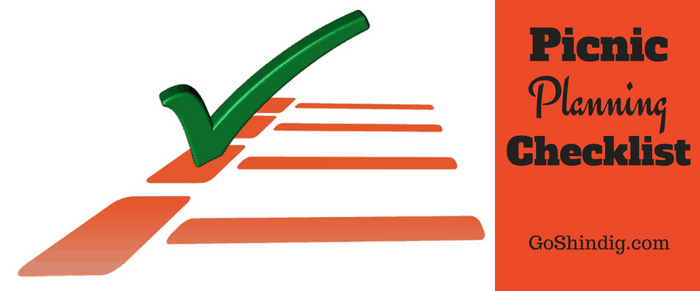 Picnic essentials
Picnic luxuries
Entertainment
Playing Cards
Balls
Frisbee
Music player
Board Games
Health and safety
First aid kit
Sun cream
Saftey equipment (arm bands, elbow pads etc.)
Maps and contact numbers
Clean up
Bin bags
Wet wipes
Paper towels
Picnic Checklist
If you think we missed any item you believe should be on our picnic checklist then let us know in the comments section. Also visit our picnic supplies page for information on lots of other picnic equipment you might want to bring.