You might be the greatest cook in the world and when your picnic comes together you have thoughts of sitting back safe in the knowledge that everyone is going to love your food. Unfortunately, life is not so simple and the simple fact is different people have different tastes. So please step forward, picnic condiments.
Yes, it's annoying if people don't fully appreciate every bit of flavor that you have managed to pack into your meatloaf and decide half a mountain of salt would make it a whole lot better but the perfect picnic requires satisfied diners.
What follows are some suggestions to aid you in your quest to provide picnic satisfaction to all. Lord knows, just by putting some condiments into your picnic basket does not mean you're in the clear. I have witnessed leakages, breakages and cross contaminations. By giving you a choice of the best condiments, condiment sets, and some tips and tricks, we hope you will find your picnic that little bit better organized.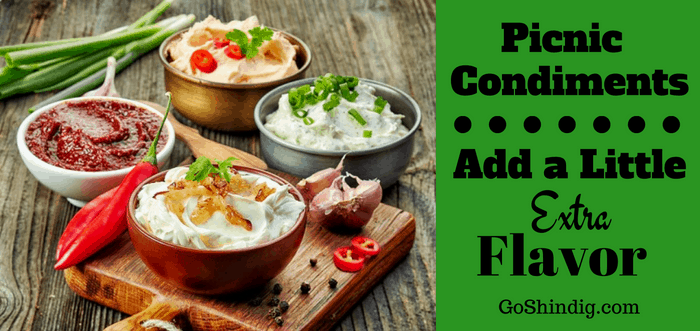 Salt and Pepper
The champion of condiments in western society. Our bodies naturally require salt to survive so it is no surprise we crave it so much. Pepper has come in and out of fashion throughout the ages but for the last 300 years at least has been the number one accompaniment to its prestigious sidekick.
Salt and peppers importance as picnic condiments is without question. They are easy to store and equally easy to dispense. I have to admit to being a bit of a salt and pepper shaker addict. I seem to end up buying them whenever I see them but they do serve a purpose. Whether they are tall and slim like these from shaker kings, Cole & Mason or your more basic disposable grinders like from Trader Joes, shakers offer a great way to add flavor to your picnic. Just make sure to use a good quality sea salt. You can mix up your peppercorn selection by using a mixed variety which uses black, white, pink, green and Jamaican peppercorns.
Pickles
I'll admit, in the strictest sense this is not a condiment, but pickles are so widespread and used in such varying degrees that I feel we can afford a little room to mention them. Hugely diverse, pickles can be made from almost any vegetable of your choosing or think a little left field and enjoy a nice pickled egg. But if you're reading this there's a good chance all you think of when seeing this headline is a nice dill pickle.
Pickles, if made correctly will prove to be crunchy, sweet yet salty with a great whack of dill and garlic. There are literally hundreds of brands out there to choose from let alone all the homemade attempts you can find at country fairs and the like. My favorite by far being Van Holten's Pickle-in-a-pouch. The texture and saltiness of this pickle is the perfect combination and the fact you do not have to refrigerate this product makes it ideal as a picnic condiment.
If you absolutely have to have a kosher dill pickle I have been recommended these from Woodstock. They are bitesize organic pickles, again with a great crunch and a perfect balance of flavors.
Olive Oil
An absolute staple of any Mediterranean diet, the use of olive oil has exploded in popularity in the last half-century due in part to the many cookery shows that fill our screens. Olive oil is a perfect picnic condiment due to its versatility. Equally as good on pasta as it is on fish as it is in baking, olive oil will stand up and be counted no matter what use you find for it.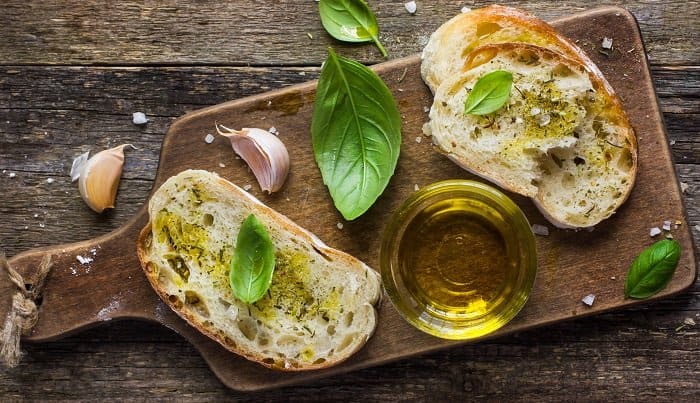 To make the oil, unsurprisingly, olives are pressed to release their internal goodness. Having spent time in Italy I can tell you that they make the most delicious oils and when combined with a simple salad has the ability to completely transform the flavors you were expecting.
Battles have raged on since time began over which the best Olive oil is but it is a mute argument. Barrels can sell for thousands upon thousands and, as with everything, personal taste will always differ amongst people. For a good quality oil, I could not put anyone off sampling Papa Vince olive oil. Made in Italy it is a great priced oil which is unblended and unfiltered meaning all you taste is the olive.
If you're feeling a little bit more patriotic then California Olive Ranch gives off immense flavors of roasted garlic.
Hot Sauce
Man's best friend. Wait, no! Dogs are man's best friend, hot sauce is man's worst enemy! The torture implement revered most by bros worldwide. You get dared to chug some of that bad boy sauce then you best get chugging or you're unworthy of existence.
But immaturity aside, hot sauce is an amazing picnic condiment to have in your arsenal. Chicken wings not hot enough? Hot sauce! No flavor in that bean salad your other half has lovingly made you? Hot sauce! Absolutely detest that clam chowder your aunt made but don't want to hurt her feelings by spitting it out over her Sunday best? A gallon of hot sauce!
There's only one winner when it comes to hot sauce. Hoy Fung Sriracha is the most popular and the best hot sauce going. Honestly, don't think there is much more to say. What I can also recommend though, for all those times where you have been caught short and there is simply no hot sauce in the near vicinity, is this great little mini key chain sriracha bottle. Simply fill up when required and never miss out on your hot sauce fix again.
Feeling full on bro? Want me to dare you to chug something? Here you go. Wicked Tickle's ridiculous hot sauce should quieten you down. Or have you screaming in agony. You know, whatever. Made with amongst others, Ghost Chilli extract and so hot they had to seal it in wax, this hot sauce is your one-way ticket to a lifetime of Bro-dom.
Mayonnaise
Made from oil, egg yolks and vinegar or lemon juice, mayonnaise is a great picnic condiment. It can be used as a dip on its own or combined with other sauces like ketchup to make a Marie Rose sauce. It is also beautiful when lavished on top of a sandwich to add a bit of creaminess. A personal favorite of mine is to make an egg mayonnaise where hard-boiled eggs are pressed down with a fork and mayonnaise is then combined to make a great sandwich filler.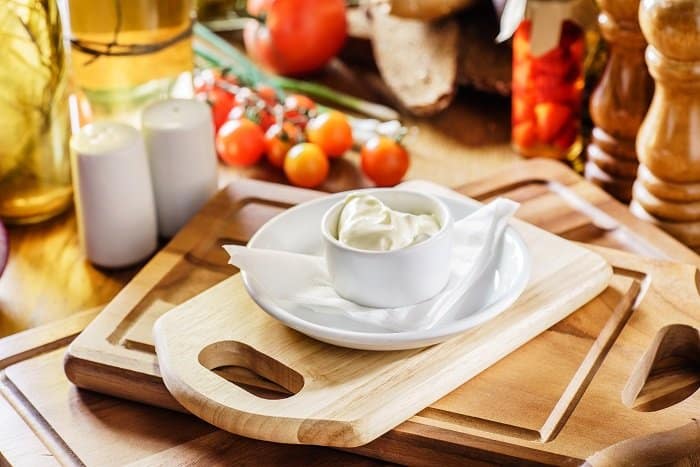 Again, no real competition here, just what you call the mayonnaise. Hellman's or Best Foods mayonnaise rules supreme. Famed for its thick texture and sharp, tangy taste, Hellman's mayonnaise.
Dangers of mayonnaise – You might be told that mayonnaise is dangerous if left out unrefrigerated. This is false. Mayonnaise can be kept in your cupboard perfectly well although we do suggest keeping mayonnaise mixed with other foodstuffs at a cool temperature as there are possibilities that bacteria could colonize if left. Please see below for ideas on how to keep your condiments cool.
Ranch
The number one salad dressing in the states and one of the most versatile dips, if you haven't got some ranch in you picnic condiments list, you're doing it wrong. Good with wings, nachos, raw vegetables, ranch will deliver great flavor coming from its mix of herbs and spices that is pretty unmistakable.
Hidden Valley ranch dressing comes out top of almost any reviews you care to find including customers personal reviews which are off the scale.
Hummus
A great alternative to ranch is hummus and it is my absolute favorite picnic condiment. Made from chickpeas, tahini. Lemon juice, olive oil, and garlic, this super healthy superfood tastes great with any picnic food. I love to make bell pepper strips and dip them into my hummus. Alternatively, you could put a dollop of hummus onto your plate and serve with some chicken or beef skewers.
Ideally, hummus is homemade with ingredients added or subtracted to your personal tastes. It's easy to do and takes almost no time. If there is no means to do this though, I heartily suggest Wild Garden Hummus Individual packs which are ideal for picnics with no need to refrigerate. The taste isn't half bad either.
Picnic Condiments Sets
To make the most of your newly acquired picnic condiments you are probably going to need to maximize the space needed in your picnic basket. A picnic condiments set can achieve this by grouping all your condiments together or by integrating other elements into the space saving idea.
For example, this picnic caddy is an all in one set that can be carried separately to your picnic basket yet not look out of place. It has the capacity to store plates, napkins, cutlery and of course your condiments.
Not worried about all the extras and just want some nice neat compartments for your condiments? Look no further. These deli cups are a condiment set with lids. Easily store them in your basket with minimum fuss, safe in the knowledge that there will be zero spills.
Is there a little bit of hipster in you? Do you just love anything a little quirky? I'll admit I do and see these mason jar condiment dispensers as a great item to have. Really kitsch, these dispensers offer a little fun on your day out
The need to keep some picnic condiments cool is a must as previously mentioned. It is disastrous if your picnic falls on a blazing hot day and you have your food out taking the full force of the sun on. Thankfully this chilled condiment set aims to help you overcome this problem. By pouring ice into the bottom of the container you can keep your condiments cool for hours.