By investing a little bit of time and research, picking out a quality picnic storage container for your shindig might be one of your shrewdest moves. Gone are the days when sandwich bags and aluminum foil would suffice. Our tastes have matured over the years and with it our picnic selections have become more daring and assorted.
To cope with our new eclectic attitudes towards our picnic menus we need some good old fashioned hardware, with a pinch of modernization. We used to wrap our food in cloth and paper but that is a long long time ago and thankfully we live in an age where the choices afforded to us are plenty.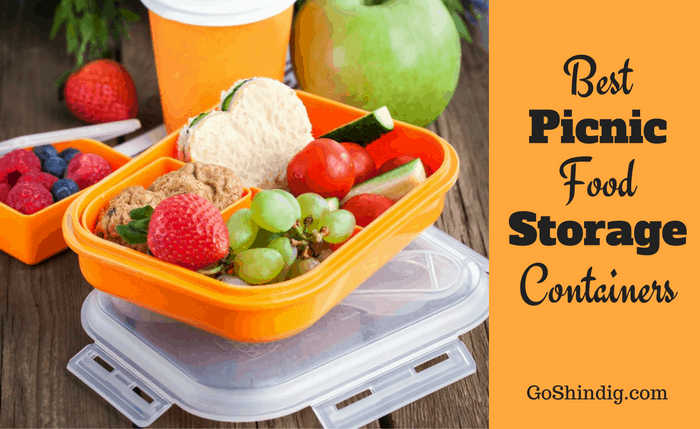 Modern-day storage containers all owe a debt of gratitude to the famous Tupperware parties of the 50s where their popularity exploded, so much so that the modern day company now has a multi-billion dollar revenue. Through these parties, the benefits of storing your foods in these plastic containers came to the fore.
Food would stay fresher for longer thus keeping the cost of the weekly shop down. It was also evident that you could store food more safely due to the non-shatter properties the containers possessed. Add to this the fact that spillage was virtually consigned to the scrap heap and you can see why Tupperware started taking over.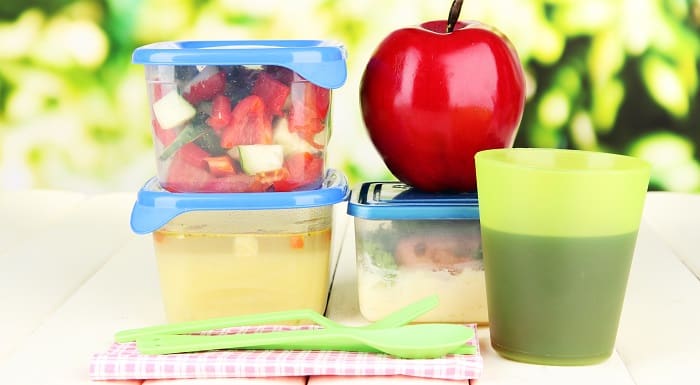 Today, the market is awash with all kinds of food storage containers. The brands are numerous and the functions are as varied as a Swiss army knife.
So how do we know which containers will suit our picnic needs best? That's what we're here for. As always, all we can offer is suggestions, what's perfect for one might be less so for another. But we will attempt to show the best that is out there for all our picnic needs.
Best Value Picnic Storage Container
For sheer volume of numbers, the 42 piece food storage container set from Rubbermaid simply cannot be beaten for value.
Whatever size picnic you are planning, be it the most intimate of romantic picnics or a full-blown beach party picnic, you will have all your bases covered with the vast array of containers available to you.
Altogether there are six different sizes of container in this package. They range from .12 liters all the way up to 1.7 liters.
Best Quality Picnic Storage Container
For quality of product, without the stupefying numbers of the Rubbermaid set, I would definitely suggest looking at Popit's Little Big Box Food Container Set.
Although there are only eight pieces in this set, the quality of the picnic storage container is a whole lot more. They are designed to be 100% leak-proof meaning no messy surprises when you open your picnic basket.
The snap shut feature of the lids ensures that you are guaranteed a seal which aids the leak-proofing. It also ensures that your food is not open to any moisture in the air and so keeps it fresher, longer.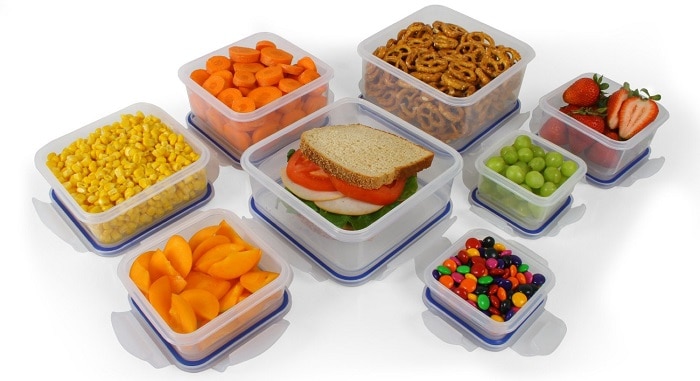 Best Picnic Salad Storage Container
If you are one for a salad at your picnics then the Collapsible Salad Storage Kit by Cool Gear might just be the thing that changes your life forever. Or maybe not.
Either way, this is a cool container that makes outside salad eating a lot easier. It has a built-in ice pack courtesy of its non-toxic gel freezer tray. This guarantees a colder, crisper, fresher salad on even the hottest days.
It also comes with a matching 60ml bottle that you can store your salad dressing in. With snap shut lids providing extra airtight properties this container is a feature-packed salad storage solution for all picnics.
Best Picnic Strainer Storage Container
Being a fan of pickles and also being a fan of olives, picnics can sometimes be a daunting experience. I have big hands. And openings of jars seem to get smaller every time I attempt to pick out a tasty treat. That's what forks are for, I hear you say, and this is true.
Yet I'm getting older and sometimes I forget to pack enough forks. I also don't want any potential stinky spillage all over my picnic ware so for these reasons the Pick-a-Deli Container from food storage legends Tupperware just might be my favorite thing ever.
It's a tub with a strainer inside it. Simplicity itself! Now when I want a pickle all I have to do is raise them from their juices using the strainer. When they are sufficiently dry, I can then graze at my leisure.
Best Picnic Deli Cups
In our article on condiments, we showed you these great cups that you could use for storage. You can easily use these cups for other foodstuffs and not just condiments. Salad sticks, soups, rice, and pasta are just some of the things you might like to store for your picnic.