We've all seen beautiful iconic pictures of Britain – the Queen, double-decker red buses, black taxi's and Big Ben are just a few that are instantly recognizable the world over. But venture outside the hustle and bustle of the cities you'll discover some of the most wonderful settings for a great British picnic.
Another thing Britain is famous for is its weather. People will tell you that it never stops raining. And for this reason, when the sun does finally shine, the people of Britain make the most of it. With beautiful landscapes and the arrival of lovely weather, a British picnic is one of life's great pleasures. Picturesque hilltops, lakes, rivers, parks, forests, and beaches, there is no shortage of places to plan a tradition British picnic. And with the great weather and amazing location, all you need now is the right British food and drinks, a checkered blanket and vintage picnic basket.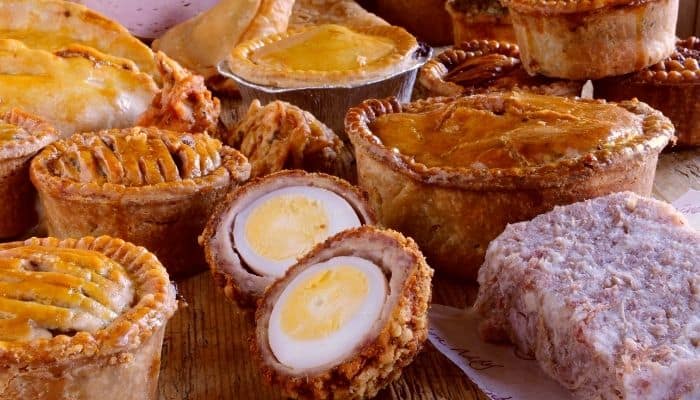 Traditional British Picnic Food Ideas
Scones – Having a traditional British picnic and not having "afternoon tea" would seem like a crime. So anytime you're thinking of a British themed picnic this little treat should always be your starting point.
The highlight is always the scones, traditionally served with a tray of clotted cream and strawberry jam. And although just served like this is excellent, you can add extra elegance by serving afternoon tea on a multiple tiered serving tray, along with finger food sandwiches and an assortment of tiny cakes. Making your British picnic, tasty, traditional and looking fabulous.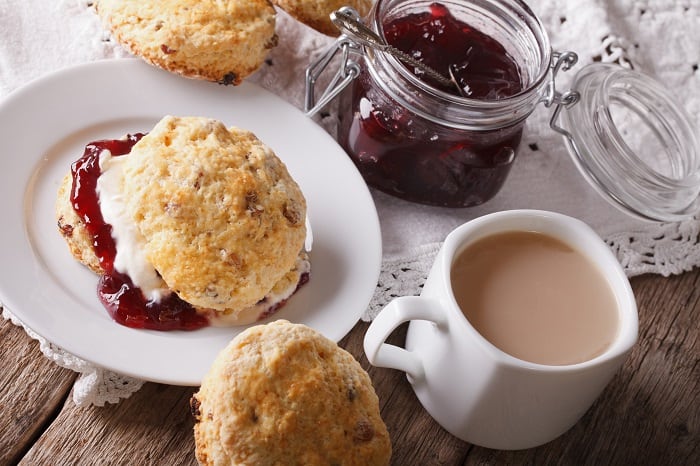 Jams – Making your own jams is a favorite British pastime, and depending what fruits are seasonally fresh when planning your picnic, putting a section of these together with some lovely fresh crusty bread will always be a winner. Put several jams out on individual dishes, along with large cuts of bread, letting your guest pick and chose how much jam and what flavors for each individual bite (a little bit like having dips, but with jams).
Traditional British picnic finger food – The starting point here has to be the three classic, sausage rolls, scotch eggs, and pork pies. You'll be hard pressed to walk down a British High Street and not find a bakers shop offering these savory treats to an array of happy customers. All three are as good cold as they are hot, but if you want to add a little fire to these snacks, then add a dollop of English mustard on the side.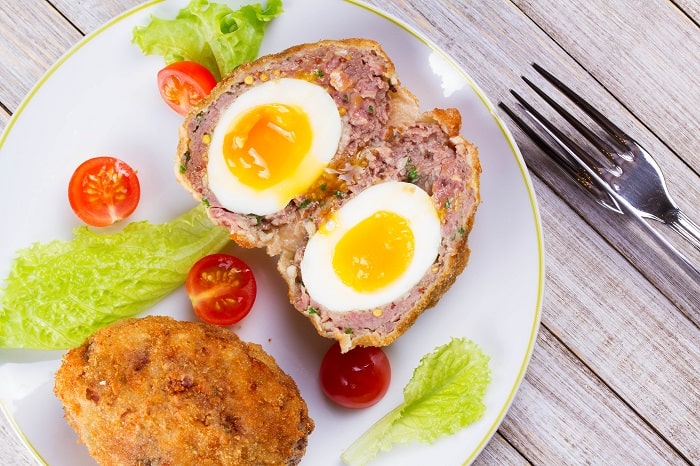 Chicken – A staple of many picnics is chicken, as it is a meat that is just as good cold as it is hot, so for a British picnic what better-flavored chicken could you ask for than one made for a Queen. Coronation Chicken a concoction invented for Queen Elizabeth II's crowning ceremony. What's great about this chicken dish, is that it was always designed to be eaten cold, and is, therefore, perfect for picnics.
Cheese and crackers – Britain might not be as famous for its cheese as some other countries, but some of the classics are produced there. Cheddar cheese and stilton are two that instantly spring to mind, and with a little research, you'll find that Britain does make many great types of cheese.
The Brits, like many people around the world, like their cheese on crackers. For many years the favorite among all the brands were Jacob's cream crackers. But like with many things, tastes change, and more options become available. Now cheese is often served with a selection of different types of crackers, as different cheese taste better with different crackers.
For the best results, serve as a cheese platter. Having several different types of cheese and a selection of crackers. Then go the extra mile. Add some fruits to the cheese board, grapes and apples are two that greatly complement a cheese board. Then add some chutneys, onion chutney being the most popular. And to really top it off, add some cold cuts of meat and a few handfuls of nuts. It's hard to go wrong with cheese and crackers, but the more options the better. Read our article on creating the perfect picnic cheese board for more ideas.
Quiche – This one is a bit controversial, as quiche is a French dish (although Crustade, an open-faced pastry with meat filled custards, have been around in Britain a lot longer. – They just weren't called Quiche). So, even though quiche is a French dish, British people enjoy them at parties and picnics like it's their own, and have been for hundreds of years. Meaning it would be rude not to include them in a traditional British picnic.
Beef Wellington – Adding a beef Wellington to your picnic is only for those that want to go posh – as it isn't cheap. Many people forget that you can eat beef cold, and even raw, when planning a picnic. It is a very versatile meat, and adding it to a beef Wellington just screams of British cuisine. This is a great dish to add to a picnic as it will be very unexpected, yet extremely tasty.
Traditional British Picnic dessert Ideas
Strawberries and cream – If you've ever watch Wimbledon on TV you'll know the Brits love strawberries and cream. And why not, it's a very simple and tasty dessert. You don't have to overcomplicate dessert. Many people leave this course out of a picnic because of this fear, but something as simple as strawberries and cream will receive a great reception.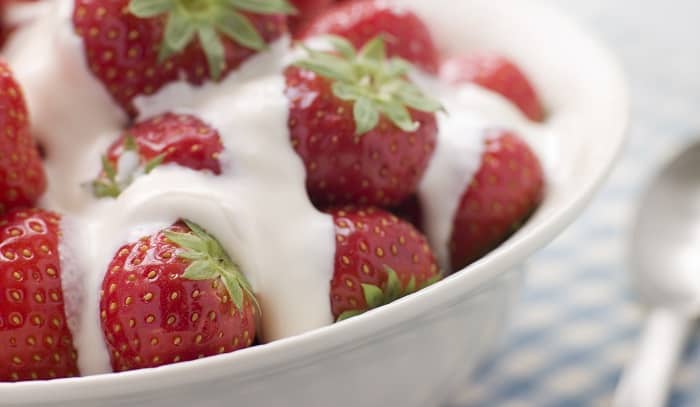 Eton mess – Add a little bit of theater to dessert time by making an Eton Mess. The traditional Eton mess is just one step up from strawberries and cream – by simply adding broken meringue. And this is where you can add a little theater. Bring a slab of meringue, and when it is dessert time, break it up and throw it in cups (most guest will wonder what on earth you are doing). But once you throw in chopped strawberries and top with cream your friends and family will be dying to have a taste.
Jam Tarts – Just as British people love making jams, they love jam tarts. You might equate jam tarts to the children's story Alice in Wonderland. But yesteryear in Britain, jam tarts were serious business. All the top chefs would put their reputations on the line vying for prizes in Church baking competitions. Jam tarts had a status symbol attached to them back in the day, due to the cost of sugar being so expensive. Fortunately, things have changed, and jam tarts are now easy, cheap and extremely tasty. Perfect for a British picnic dessert.
Traditional British Picnic Drink Ideas
Tea – Oh how the Brits love their Tea. It's like a red bull or some other energy drink to them. No work shall commence until everyone's has a brew. So as this is a British picnic let's join the party and have some tea. Of course, tea goes without saying if you'd planned to add afternoon tea to your picnic (as suggested above)
Pimms – It's Pimms o'clock, is a British expression. What time this is on a clock is anyone's guess. But it seems if the sun is out, and you're lazing around, it's Pimms o'clock. There are now several different flavors of Pimms, but the original uses gin (called Pimms No. 1 Cup, each new flavor has a different cup number, for example, rye whisky is No. 5 cup).
Cider – Cider is a drink that always had a faithful following, although relatively small, until recent years. Cider has come a long way, in both taste and flavors available, and is now a "cool" drink to be seen with. As soon as the sun comes out, the British public flock to this drink. The pint glass of ice that normally accompanies cider might have something to do with it. But on the whole, it's because it's a very refreshing drink for a hot summers day.
Gin and tonic – A quote from Winston Churchill, "The gin and tonic has saved more Englishmen's lives, and minds, than all the doctors in the Empire". This is a drink that has always had a place in the hearts of the British. It's also a very easy drink to make and is, therefore, perfect for bringing along for a great British picnic.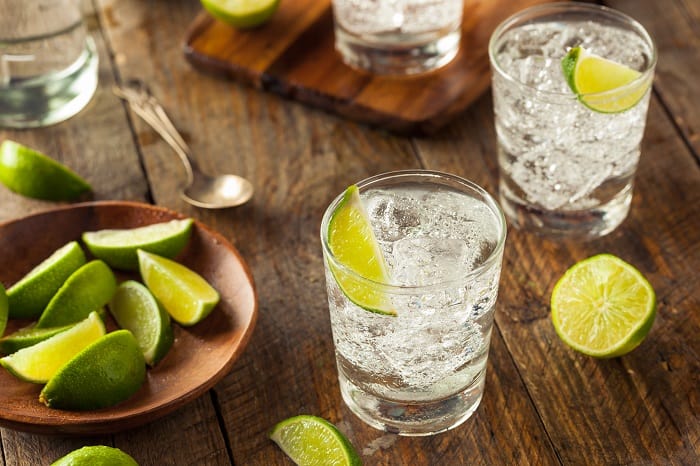 As with all our themed picnic ideas, your comments are greatly welcome. In fact, sometimes the comments sections have the best ideas. So please do have your say. If you think other dishes should be in a British picnic then list them below. I'm sure the next person to visit this page will appreciate it 🙂
Other country themed picnic ideas
Chinese picnic
French picnic
Indian picnic
Italian picnic
Mexican picnic
Spanish picnic
Thai picnic