At the core of any great picnic is fantastic food. But if you wish to take picnicking to the next level you'll also need quality picnic supplies. Some picnic supplies and accessories are classics, and if brought along they'll give the occasion a pleasant quintessential picnic feel, the sort you see in old romantic movies. A lovely wicker basket and a tartan blanket just screams traditional picnic.
As beautiful as an old school picnic is, we have been blessed with some innovative advancements in the world of outdoor entertaining and it'd be particularly silly not to take advantage of this. We have light weight portable barbecues and stoves, pop-up tents for shade and a vast amount of electrical products for entertainment. So when the question of what picnic supplies should I bring is fast becoming how much can I carry and what should I leave at home.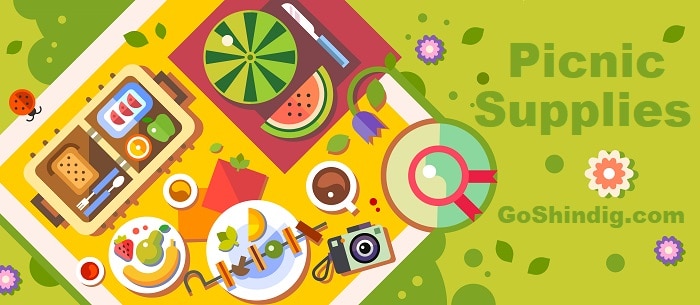 What to bring to a picnic
Below is a list of items you might want to bring to a picnic. No item is essential, but each of these picnic supplies will either make you live easier or add comfort and beauty to the party.